Yesterday, my friend the artist Karen Azoulay alerted me to this: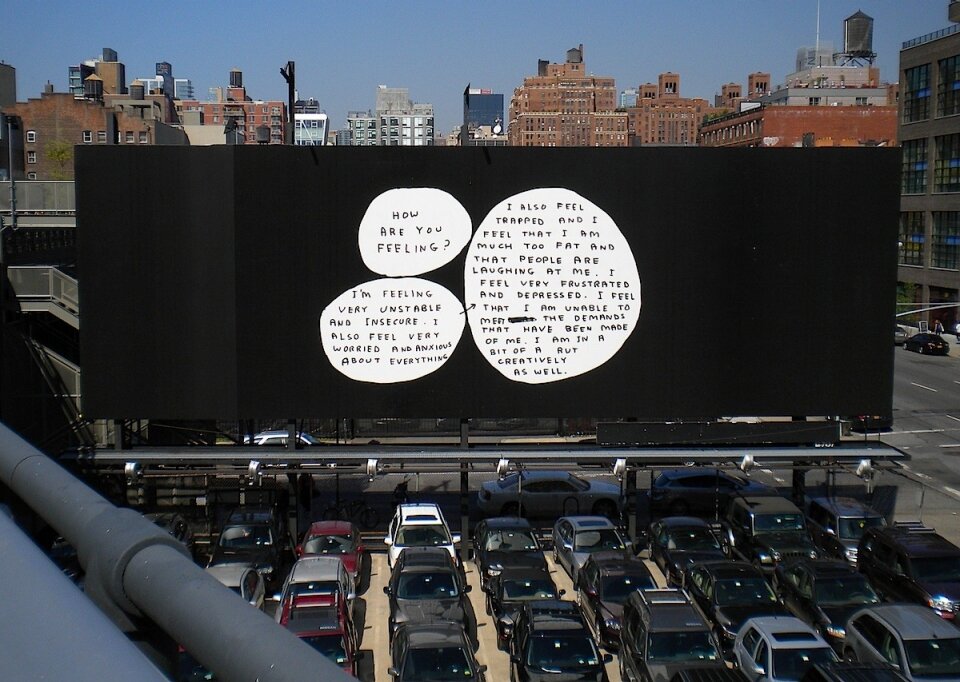 It's a billboard made by David Shrigley, a British artist best known for his strange, jarring, and uncomfortably funny cartoons. "It hovers above a parking garage in Chelsea," Karen write, "and is best viewed from the High Line." In fact, the piece is the third contribution in a year-and-a-half-year-old project called High Line Billboard, and will be on view for only a few more days.
According to Friends of the High Line, Shrigley's work "stand[s] as a reminder of our fears, insecurities, and paranoia, which are so familiar to our contemporary society." I'm not sure we require such a reminder, but check the billboard out anyway. It's like having your brain tapped and its contents put on display.